Dr. P. Jorge Escamilla-Ambrosio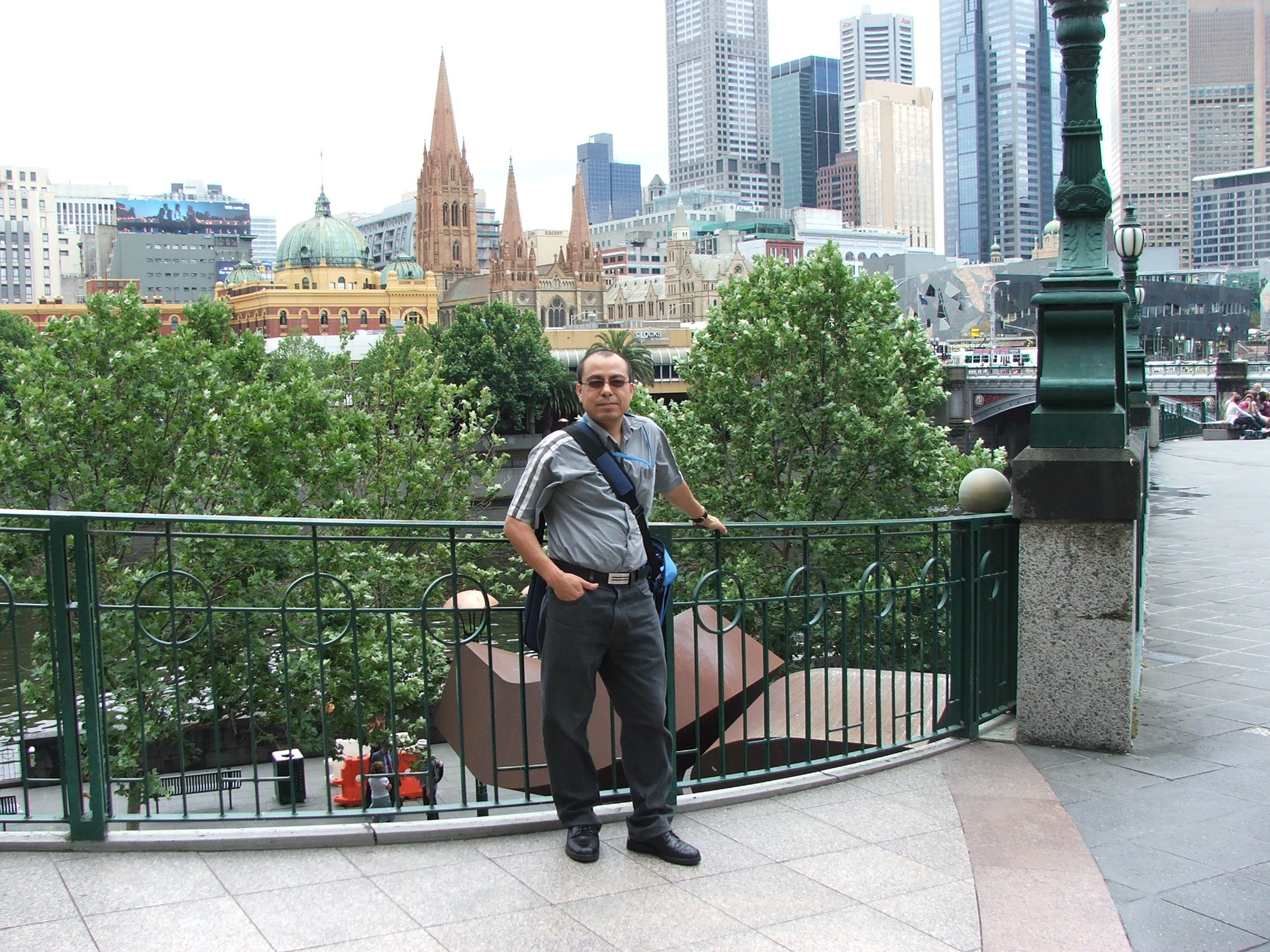 Welcome to my web page!!! This is me in Melbourne, Australia.
I was with the National Institute for Astrophysics, Optics and Electronics (INAOE).
Currently, I am a Professor and researcher at the Center for Computing Research CIC, National Polytechnic Institute IPN, Mexico City, Mexico.
Citations

I have received over 400 citations to my research articles. h-index: 11, i10-index: 11
Source: Google Scholar Citations GSC
Contact Details:
P. Jorge Escamilla-Ambrosio
, PhD
Center for Computing Research
National Polytechnic Institute
Av. Juan de Dios Bátiz, Esq. Miguel Othón de Mendizábal
Col. Nueva Industrial Vallejo
Delegación Gustavo A. Madero, Mexico City
07738 MEXICO
Tel: +52 55 57 29 60 00 (internal x56667)
Email: pescamilla at cic dot ipn dot mx
NOTICE BOARD
Postdoctoral researcher...
Dr. Abraham Rodríguez is performing a postdoctoral research on Hybrid Malware Detection in Mobile Devices. For details please visit the Research section.
CONACYT Project...
I have obtained a grant from CONACYT to perform research from October 2014, up to March 2017, in the area of malware detection in mobile devices. For details please visit the Research section.
Member of the SNI...
I am a member of the Mexican Researchers National System (SNI) level 1.
New papers...
I have several new publications, please see the section of publications.